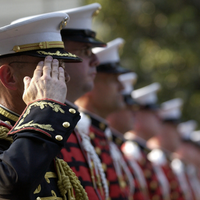 Financial Freedom for those who serve
Our team strives to educate, mentor and empower active duty military members, veterans, spouses and family to reach financial freedom through passive income in real estate investing. Our goal is for Active Duty Passive Income (ADPI) members to own as much of America as possible.
To create and lead the industry by example in a niche so vastly under-developed and needed.
To provide steadfast commitment to this mission that inspires teamwork, camaraderie and pride through determination, integrity, consistent growth and taking massive action.
Learn.

We are committed to personal and professional growth.